i just finished a new drawing for a friend of mine. i'm stoked on how it came out. all done in prisma marker on bristol paper. it's a blue 2000 honda accord. the graffiti reads his name "Muyo" and "AccordEX" which is his username at AccordRacing.com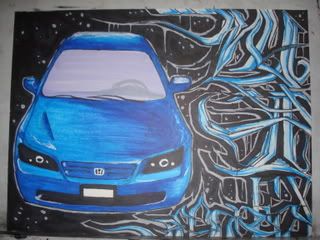 and here is the original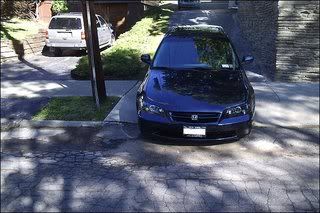 i took pictures showing the progress (sorry for the really bad quality, these next pics were taken with my camera phone):
i didn't take a pic before i colored in the accord, but i hope that's okay.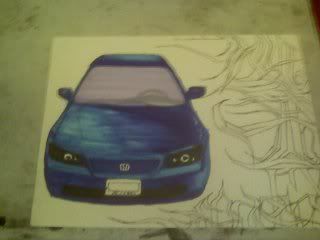 here i added the light and dark blue fill-ins, some black 3-d, and a grey glow around the piece and car.
some detail on that last pic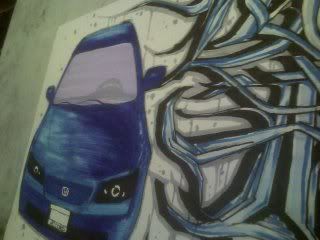 this is it where it's just about done. i'm just filling in the black background.
and of course the the end result is at the top of the page.
Thank you guys for reading. hope you enjoyed.